The all-in-one CRM and
marketing solution.
Simple. Intuitive.
Affordable.
Made with membership organizations and associations in mind.
Why Clubs, Membership Organizations and Associations love ClubCRM
Engage and grow your membership faster
with a Cloud-based CRM
ClubCRM is a no-nonsense,
yet full-featured, CRM that
takes you, your team and your
club to a whole new level.
Rely on a CRM that is secure,
intuitive, and easy to use.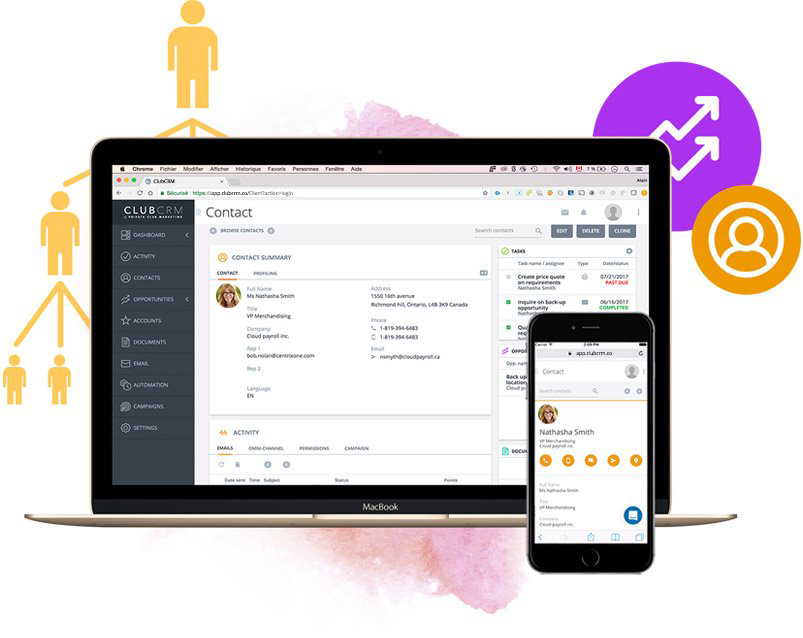 Keep all your members, guests and opportunities in one place
Every membership and event sales professional needs three things: efficiency, control and visibility. With ClubCRM you can personalize your dashboards, see everything you want to see at a single glance, and track your efforts.
Easily track your membership and event inquiries
Easy webforms integration with your website
Store all customer info, files and images
Access your customer database anywhere, on any device
Define customer attributes and add custom profile fields
Get 360° pipeline
& sales visibility
The more you know, the better you and your teams can perform.
Expand your view of everyday activities so you can be more efficient, improve sales processes and close more deals.
Get membership and catering sales pipeline forecasting in real-time
Close more sales faster with easy lead management
Contact Management
Boost productivity with opportunity tracking, follow-up alerts and task creation
Optimize decision-making with clear views on team performance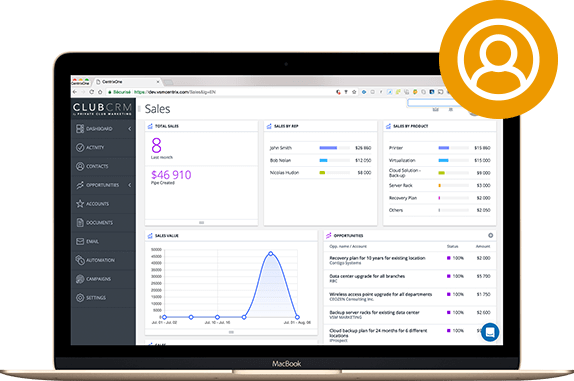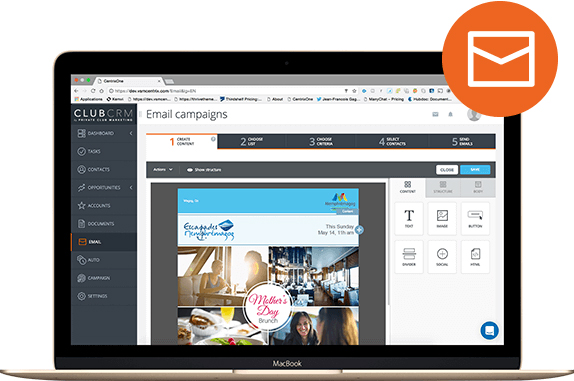 Create email
campaigns that
deliver the right
message at the
right time
With ClubCRM, you deliver personalized emails timed to perfection. Get real. Get engaged!
Create impactful email campaigns with our intuitive drag-and-drop editor
Or use pre-built e-mail templates – just add your copy and images
With our advanced filtering, develop tailored campaigns to your target audience
Our campaign dashboard helps you measure campaign effectiveness
Achieve higher
results with
smart
automation
Nurture contacts with highly personalized content that helps convert prospects into customers. Create automated alerts to quickly follow-up on web-to lead forms.
Build automated marketing campaigns with a personal touch
Segment and manage different lists
Plan multi-touch emails and track prospect interests
Trigger sales calls at precise times with scoring information
Improve lead tracking with auto-responders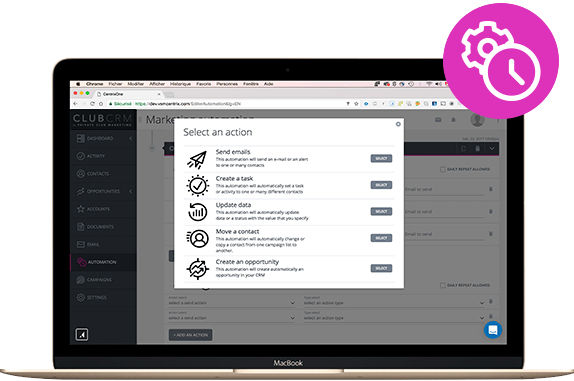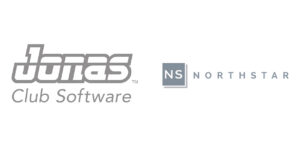 Ready to see what ClubCRM can
do for your membership and events
team?